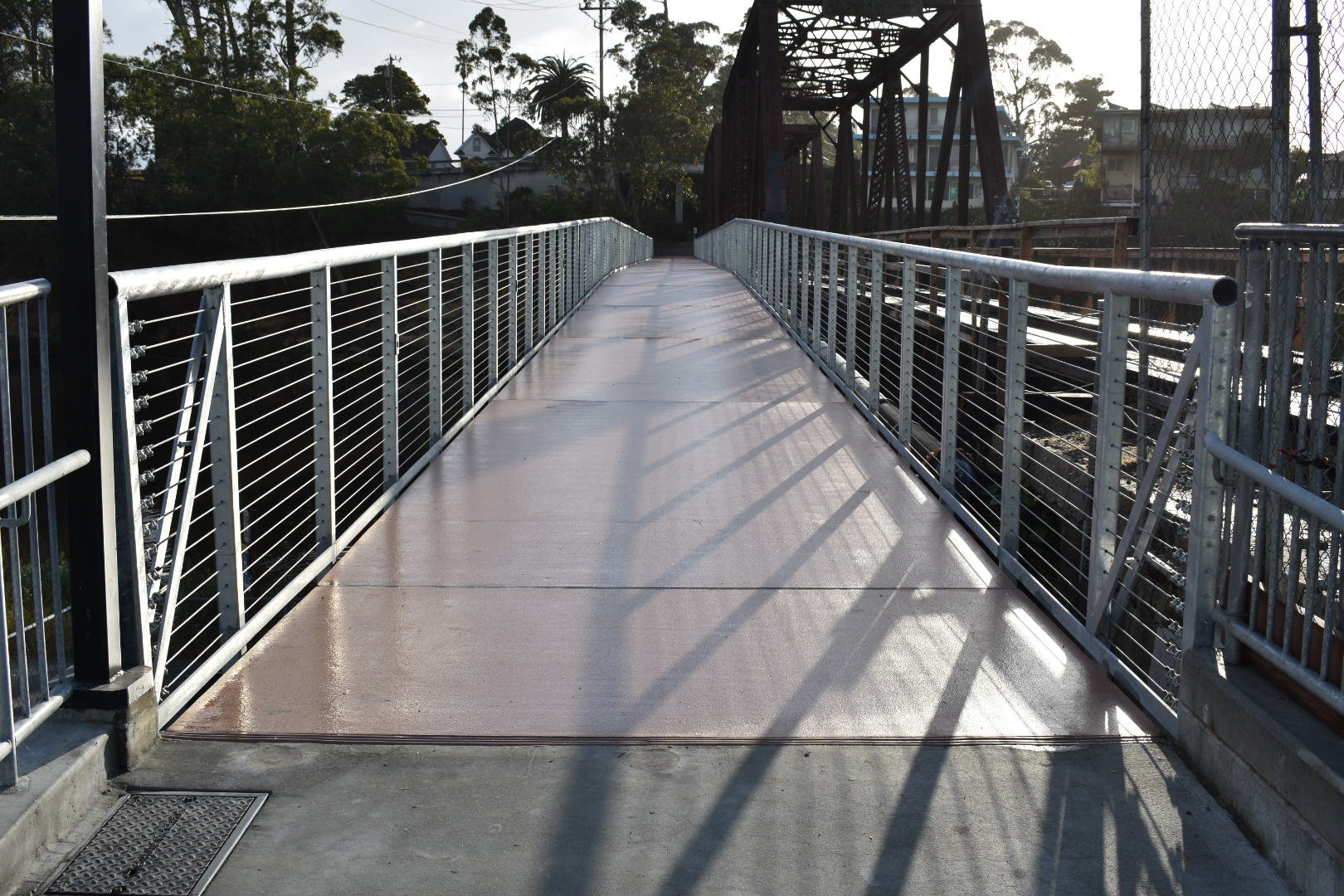 Last week we talked about the elements of a good design and what it takes to transform a concept into a product. For end users, structural performance is always at the top of the list, but good designs can specify functional requirements as well as psychological and aesthetic elements. We are seeing more architects participating in infrastructure projects alongside structural engineers who have always been involved in this process.
This week we dig a little deeper. The design flexibility of fiber-reinforced polymer (FRP) gives us a wide latitude when it comes to the types of products we can provide. Our
pedestrian bridges and bridge decks
are quick to install, weigh a fraction (1/8) of reinforced concrete, are corrosion resistant and maintenance free. But it's the features we offer that make our high-end bridge and decking products so popular. Our most sought after design features are:
Crown and cross slope
Embedded attachment points for railings, benches, signs and shelters
Non-slip overlay for safety and aesthetics
Curbs
Drainage scuppers
Expansion joints
A variety of panel sizes makes it easy to tailor a structure to fit different environments. Panels up to 12 ft. wide by 50 ft. long cover transverse widths, require fewer joints and are able to be sized to a job site's needs.
FRP offers engineers and architects the versatility to solve customers' problems like COVID-compliant cantilever FRP sidewalks. It can also provide solutions to issues owners' don't have answers for, and in some cases, don't even know what questions to ask. Check out our series of blogs on a recent project we did for New York City's Canarsie Tunnel for an example of how we fixed a problem that no one knew the answer to.
Other types of FRP structures have proven their mettle when it comes to design and performance. Take a look at our blog on how FRP utility poles stand up to hurricanes. Design details also make it possible for FRP piles to bend and not break under the impact of large ships.
When it comes to product development, there's no substitute for solid engineering and the right foundation. Without that, a product once in use may be short-lived. And that's something most people can't afford to loose in terms of cost or safety.
Do you have a problem that needs a solution? We'd love to talk with you about it. We're always looking for the opportunity to stretch the boundaries of what we can do.