Building an FRP tank in a factory is relatively straightforward with every possible tool and material at hand, not to mention protection from the elements. But when the work happens onsite where the finished product is in use, it's far more challenging to work with fiber and polymers. The best FRP fabricators have the expertise to do even complicated jobs in settings with limited space, time, and protection from environmental factors. Here we present some examples of field service that highlight how a fabricator's skills are put to the test.
Liners
In some cases installing FRP liner cuts down on replacement and repair of existing equipment, which adds up to savings.
Storage tank lining. The lining was failing in this

pulp and paper mill's chlorine dioxide storage tank, below, which was made of steel. They chose FRP for a new liner because it's durable and resistant to corrosion, and that meant savings over purchasing a new tank. Fiberglass liners can be applied to many materials including steel, tile, brick, concrete, and of course, FRP.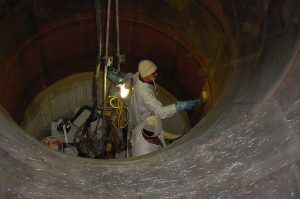 Lift pump casings.

At a pulp and paper mill, lift pumps push waste material to a clarifier for processing, but constant exposure to corrosion and abrasion meant the

steel pump casings

needed to be replaced annually. Not only was this expensive, but it also placed stress on their onsite biological treatment system during each repair. A specialized FRP material was installed as a liner 26 years ago, eliminating the annual cost and disruption from replacing casings.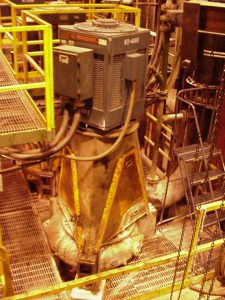 Transportation Applications
When physical strength, durability, and corrosion resistance are needed, FRP is an excellent choice, even in outdoor and high-traffic situations.
Vehicle bridge deck. This bridge deck was damaged when a trash dumpster fell off a truck and was dragged over the surface. It required fiberglass patch repairs and a new non-slip overlay. Careful planning and execution meant the repairs were made with minimal impact on traffic.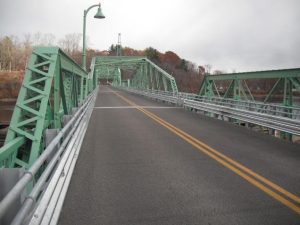 Culvert lining. Culverts allow traffic to pass safely over small waterways without disrupting habitat for wildlife, but over time the water corrodes the corrugated metal pipe. FRP linings can be applied to steel culverts without excavating the roadway and last for many years.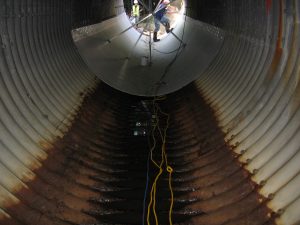 Modular Installation
Because of the material's versatility, FRP structures can be transported in pieces and assembled on-site without loss of structural integrity.
Submarine camels.

These structures are used to absorb impact to both the vessel and port structures during berthing and mooring. Due to their large size, they are difficult to transport. As shown

here, FRP camels can be manufactured in pieces and assembled at the point of use at US Naval bases by the manufacturer.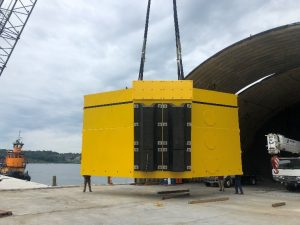 Limited access. This

large FRP tank

shown below was destined for use in a basement facility with limited options for access during installation. This tank was fabricated in sections at the factory and assembled at its final destination.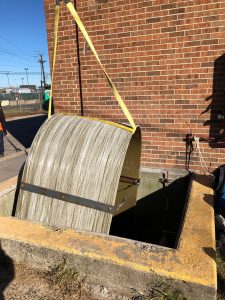 An FRP fabricator's ability to repair and install structures under a range of circumstances is critical to extending the useful life of the equipment and getting the most value for your investment. Please contact us to learn what FRP and expert field service can do for you.