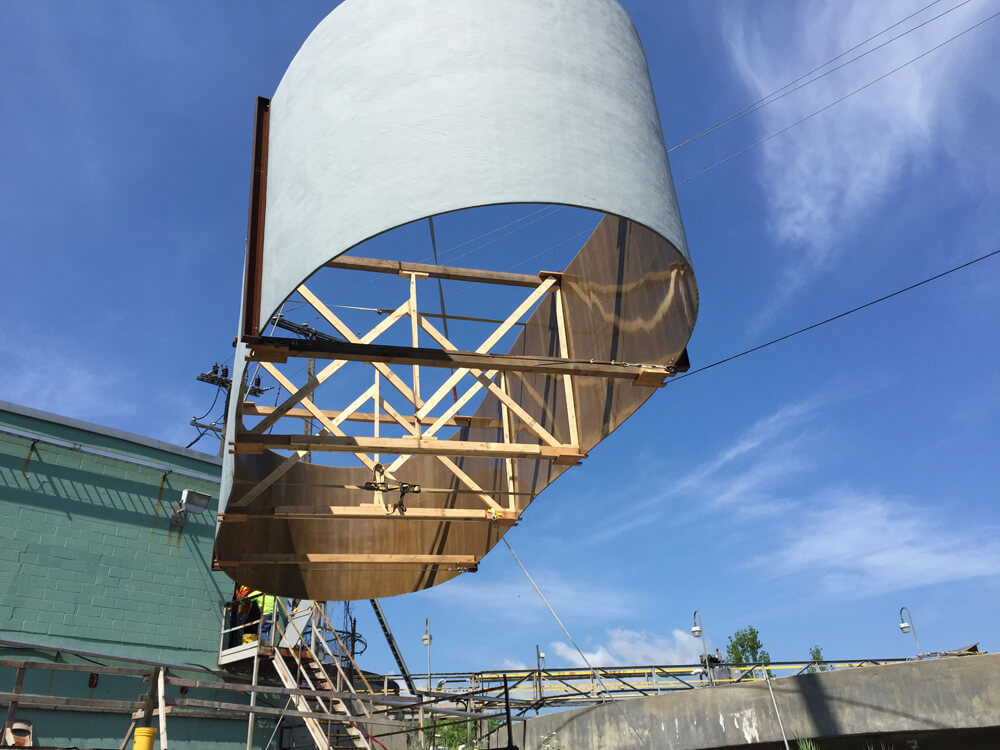 We've talked about the basics of designing an FRP tank to meet your storage and process needs, and that's a critical first step. But in most cases, you'll also need to accessorize your tank for optimal performance in your application. The good news is there are many options available to customize a tank for exactly what you need to accomplish.
Accessories are often included in specs for new tanks, but they can also be used with your existing tanks to improve performance and suit changing requirements. For example, you can add or remove vents to regulate airflow, enlarge the size of a manway for improved access and tank clean out, or even upgrade manual gauges with digital ones.
ACCESS AND MONITORING
Dynamic storage conditions, such as routine filling and draining, temperature fluctuations create a need to monitor what's going on inside a tank. Useful features include access panels, manways, sights, level gauges, temperature, and pressure instrumentation. When installing these or any type of monitoring accessories and equipment, consider placement carefully, especially in narrow or enclosed spaces. For example, eye-level gauges are convenient but equipment that sticks out into a walkway can be hazardous to those passing by.
PROCESS AND CONTROL
Some substances are part of operational processes or have environmental requirements that must be controlled. Internal conditions can be maintained with accessories like heating or cooling coils, internal mixers, screens, and strainers, and inlet and outlet nozzles can be added to tanks for process applications. For aesthetic or structural requirements, tank liners, covers, UV coatings, and pigmented coatings protect the tank and its contents from damage and can enhance appearance.
SAFETY AND STABILITY
Accessories that ensure worker and facility safety are especially important in enclosed areas or when tank contents are slippery or hazardous. Tanks can be secured against movement due to wind or vibration with the addition of corrosion-resistant FRP bolt-down tabs. Ladders, walkways, and handrails can be installed on and around tanks to provide safe access for monitoring and maintenance. Adding an elevated platform can improve access while providing a non-skid surface around the tank with grating
The nature of FRP fabrication makes it adaptable to many uses and settings, whether you are storing non-potable water, process solvents, fertilizer, or highly corrosive substances. The ability to cut into a tank to add or remove an access port, or to switch out nozzles means that an existing tank can be refurbished or retrofitted for new uses instead of scrapped and replaced. We'd love to talk to you about your next FRP tank project – contact us!